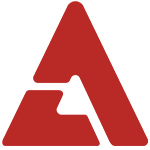 Power duo Akdong Musician revealed the number of songs they've composed thus far.

On SBS Power FM's 'Cultwo Show', 'K-pop Star 2' finalists Bang Ye Dam, Andrew Choi, and Akdong Musician featured as guests before the upcoming final episode.

When asked how many songs they've worked on, Akdong Musician's Lee Chan Hyuk revealed, "Now it's around 54 songs in total. The number increased because I kept writing songs during my time on 'K-pop Star 2'." The young contestant also explained why the two always perform their own songs: "The response is good when we write our own songs," leaving viewers chuckling at his honest comment. He continued, "We are working hard to prepare. Although we get a lot of stress, we would love it if we could show everything we have on stage."

His sister Lee Soo Hyun also asked fans to look forward to their upcoming 'K-pop Star 2' stage, sharing, "Because the live broadcast is only a few days away, we are doing our best and working hard, so we would be grateful if you watch it well."

Which team are you rooting for?