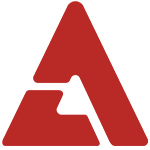 Alex has been known for his unbeatable manner towards woman since his 'We Got Married' days, but he revealed that the only woman he isn't a gentleman to is fellow Clazziquai member Horan.

On the March 27th broadcast of MBC's 'Radio Star', Horan complimented Alex on his famous manners, sharing, "When we sing with a wired microphone, he gathers the cord and wraps it," revealing his thoughtfulness.

However, Alex surprised viewers by sharing that the only woman he doesn't show manners to is Horan. He explained, "The moment I stopped acting like that with Horan was when Horan was wearing a skirt and looked uncomfortable, and I covered her with my jacket. I thought that those kind of actions would make us look suspicious. At the start of our debut, there were rumors that we were living together."

On the same episode, Alex also apologized for drinking and driving following his DUI accident.