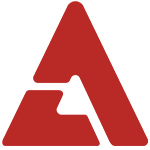 Actor Won Bin broke away from his normally charismatic image for 'Unicef's latest advertisement with his heartwarming smile.

'Unicef' unveiled the poster featuring Won Bin, who is hugging his self-made 'Awoo' doll which symbolizes the 'saving of lives'. Fans can purchase the dolls for 30,000 won (~$27 USD), and each purchase goes towards helping a child receive vaccinations for six diseases and equipment to combat malaria.

Won Bin has been working with 'Unicef' as a special ambassador since 2007, sending his donations and doing his part to help children in need across Asia.