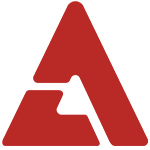 Who says maknaes always have to look cute?

f(x)'s Krystal broke away from her carefree and youthful image as her team's maknae and opted for a more mature and sophisticated look in the March issue of 'Vogue' magazine.

Krystal looked stunning as she pulled off orange eyeshadow, and donned chic jackets in all white ensembles and bright colored pieces hinting at the warm season of spring approaching,

With her photos coming out so well, a rep on set praised Krystal, stating, "Throughout the entire photo shoot, Krystal proved herself to be better than a professional model. She led the shoot with her various poses and facial expressions and although it was a long process, she kept showing a bright smile."