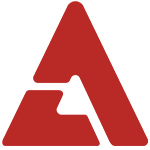 On the March 5th broadcast of tvN's 'Baek Ji Yeon's People Inside', ZE:A's Kwanghee, Siwan, Donjun, and Hyungsik kept their lips sealed on their love life.

When the members were asked about having a girlfriend, the straightforward Kwanghee replied, "Even if they have one, they wouldn't tell right? Do you have one? Tell me", and began to jokingly interrogate the other members about their possible girlfriends.

Baek Ji Yeon then turned the tables on Kwanghee and asked him, "So you do have one?", leading Kwanghee to deny at first and then wittily dodged the bullet by answering, "I got married remember."

Kwanghee continued to share the restrictions he faces as a 'married' man stating, "It is a little uncomfortable. What's uncomfortable is that I can't go to the club whenever I want to. Although it's a fake marriage, the viewers have a certain fantasy about it. Because they have a fantasy about our marriage, there is a lot that I have to be careful with."

Do you think Sunhwa will mind if he goes club hopping?