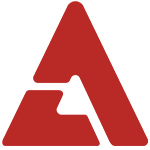 Labelmates B2ST, 4minute, BTOB, and Roh Ji Hoon have joined G.NA as mentors and supporters for the 'Nepal Hope School Project'.

The 'Nepal Hope School Project' is supported by Goodway With Us, which takes ideas from minors and college students, turning them into reality with help from for-profit companies and other organizations. The artists' signed CDs and t-shirts will also be given to several lucky sponsors of this charity.

Goodway With Us stated, "The Cube Entertainment artists who encourage donations through their interest in donations for those in need will be good examples for their young fans."

Cube Entertainment commented, "As much as the Cube Entertainment artists were able to get where they are today through the love of their fans across Asia, they were able to take part in the charity for those in need across Asia."

Fundraising for the Goodway With Us project will run until April 15th on the 'ucanfunding' page, and more information on the charity can be found at the Goodway With Us homepage as well.