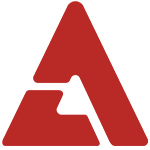 Lee Hi is dominating real-time charts with "Rose".

On March 28th, Lee Hi released her first official album 'First Love' as well as her second title track "Rose" and other new songs "Fool", "Because", and "I Am Strange"

Her highly anticipated first 'YG style' song, "Rose", has been topping real-time charts on MelOn, Bugs, Sori Bada, MNet, Naver Music, and Daum Music. Along with ranking 1st on music charts, her name is also trending on internet portal sites.

"Rose" was co-written by YG's hit songwriters Teddy and 1tym's Song Baek Kyung. The lyrics are a metaphor of how love is like a rose: beautiful yet painful like a rose's thorn.

Last year, Lee Hi made her debut with "1, 2, 3, 4" and dominated music charts with her soulful voice.

Check out the "Rose" MV below if you missed it!