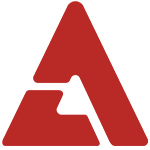 Yunho's fans advertised his birthday on buses and subways.

Yunho's fans are known to be gracious in supporting their idol, and this time was no different. They already donated about $9,200 USD  worth of items for his birthday, but decided to take it a step further.

Yunho is a character in the drama 'Queen of Ambition' and to acknowledge the actions of his fans, the Queen of Ambition homepage shared photos of the advertisements. Yunho's fans had bought advertisements displayed in public buses and subways to spread the news of his birthday on February 6th. Not only so, but the fanclubs also presented the staff members of 'Queen of Ambition' with warm jackets, drinks, and fruits.

Again, happy birthday to Yunho!