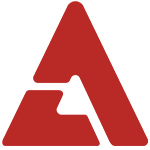 Kang Hye Jung shared the story of why she had to raid her husband Tablo's makeup drawer while they were dating.

The actress featured as a guest on the latest 'Incarnation', where she said, "When we were first dating... I went over to his house once. I said I wanted to use the bathroom and snooped around a bit."

She continued, "He had a lot of makeup, so I thought I should organize the products for him, but I found some makeup that men do not use. He had some BB cream. There were a lot of makeup products made for women, so I took those," explaining that she was suspicious that the rapper was dating someone else.

"I tried to make it seem like they were never there and just throw the makeup out. Instead I put them in his dresser drawer. I wanted to show him that I saw the makeup. When he changed clothes, I wanted to see them and ask about it."

According to Kang Hye Jung, the makeup was placed in the bathroom by Tablo's stylist, who was eventually let go.