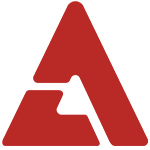 An audience member made Kang Ho Dong sweat on the latest 'Moonlight Prince'. The well-known host was asked directly about the break he took from the entertainment industry.

During the show, a guest brought up the sore subject, asking, "What did you do while you were taking time off?" Kang Ho Dong was definitely caught off guard by the question, and he started to sweat, unable to properly answer.

Tak Jae Hoon intervened and said, "I will tell you. When no one was around, he would turn on a small light and search the internet [for comments about him]," causing everyone to burst in laughter.

Kang Ho Dong honestly shared, "While I was taking time off, I took some time to find happiness."

In other news, Kang Ho Dong is in talks with SBS for a new program.