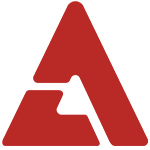 Talented vocal group Tritops has released the MV for their latest digital single "Too Foolish To You..."

Tritops' Jang Yoo Joon and rookie actress Ahn Soo Bin portrayed the feelings of longing after a breakup through their tears in the music video. Fans were also surprised to find that leader Bahn Hyung Moon composed the touching song himself. Kang Eun Kyung who wrote the lyrics behind Davichi's "8282" and Ailee's "I'll Show You" also teamed up with the group to help portray the feelings of a breakup from a man's perspective.

Check out the video below!