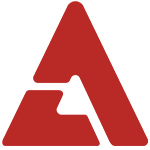 Lee Hi is said to be returning to her roots as she once again graces the stage of 'K-Pop Star' as part of her upcoming comeback!

According to a broadcast insider, the former 'K-Pop Star' contestant will be holding her first comeback stage through the live broadcast of 'K-Pop Star 2' on March 10th after releasing her 1st album on March 7th.

For those of you who aren't familiar, Lee Hi finished in 2nd place on the first season of 'K-Pop Star' and was quickly taken in by Yang Hyun Suk to join YG Family. She made her debut soon after with "1, 2, 3, 4" which ranked #1 on major music charts and grabbed wins on music programs, setting records as a rookie.

Apparently, the 'monster rookie's album was due out on March 1st, but ended up being postponed to collaborate with the audition program. This change is said to have artists who were planning for a comeback around March 7th panicking for despite her petite stature, there lies a powerful and soulful voice that is out to once again capture the hearts of music fans.