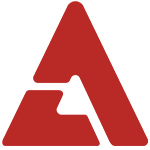 On the February 1st broadcast of KBS 2TV's 'Yoo Hee Yeol's Sketchbook', singer-songwriter Bumkey joined INFINITE H for their performance of "Special Girl" and shared a friendly snapshot backstage.

Bumkey who is known to be the talented songwriter behind Verbal Jint's "Good Start" and INFINITE H's "Special Girl" performed "Special Girl" live for the first time alongside the hip hop duo. Fans were especially excited to see Bumkey perform on a music show after only being able to listen to his voice featured on the single.

Fans commented, "Bumkey looks like he became an idol", "Keep performing together", and "They look like one team."

Check out the "Special Girl" performance below!