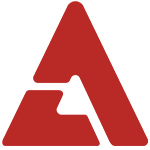 The producers of the audition program 'K-Pop Star 2' explained why certain contestants had appeared on television commercials for communications giant Olleh.

Since the commercials were aired before the winner of the show was decided, and it was reasonable to assume that a company wouldn't hire audition drop-outs to shoot a commercial, some viewers complained that the commercials amounted to a virtual spoiler of the next couple of episodes.

However, 'K-Pop Star 2' producer Park Sung Hoon set these fears at ease. "The commercials at discussion were carried out by mutual agreement between 'K-Pop Star 2' and the advertiser," he said. "Aside from the Raccoon Boys and Akdong Musician, all of the contestants from the Battle Audition had filmed the commercials, as well. They were just the first ones to be shown on air."

The commercials for the other contestants are scheduled to be released in the following days. "The on-air schedule is determined by the advertisers, not by the staff members," the producer affirmed.

Meanwhile, the upcoming Sunday episode of 'K-Pop Star 2' will continue the Battle Auditions, the final hurdle before the coveted live broadcasts begin.