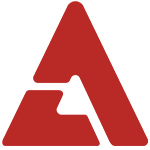 NU'EST, who has been receiving much attention for being one of 2012′s best rookie groups, recently revealed an additional album cover photo for their February 13th comeback!

The group began stirring interest by releasing JR and Ren's jacket photo teasers. Then, a few days ago they released Baekho, Aron, and Minhyun's teasers, finally wrapping up with the release of the tracklist and jacket cover. Now, with less than two weeks to go until their mini-album's release, the group has released more concrete details about the album, including the above new album cover photo.

NU'EST's 2nd mini-album, "Hello", will reportedly come with five tracks: 1. "Beautiful Solo", 2. "Hello Hello", 3. "Introduce Me to Your Nuna", 4. "Hello", and 5. "Just a Little Bit".