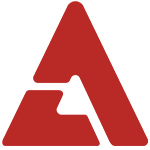 Singer Kim Tae Woo has revealed a teaser image for his return after two years!

As mentioned previously, MBC's 'Birth of a Great Star' contestant and YouTube star Megan Lee has signed with veteran singer Kim Tae Woo's agency and will be singing a duet, titled "Oppa", with him.

In addition to the duet, Kim Tae Woo's anticipated album 'T-LOVE' will also include four more songs with the title track being called "Cosmic Girl", which has been produced by the Red Rocket team.

The song is said to have a hip hop beat with a rock sound, and sings of the emotions of a man who approaches his perfect ideal type.

The album will drop on the 20th, so stay tuned for the release!