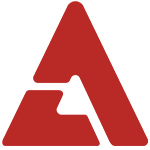 B.A.P and SECRET have set records in Germany.

Even though B.A.P are rookies, the boys have managed to set a new record on the 'German Asian Music Charts'. B.A.P's "No Mercy" is currently at the #6 position even though it was released 6 months ago. Counting their other hits, B.A.P has had a song within the top 10 for 12 straight months. This is the first time any artist has managed the feat since the chart's creation 4 years ago.

The 'German Asian Music Charts' are determined by votes from German fans. B.A.P has been on the chart starting with their debut single "Warrior", and had even won the Rookie Award and Song of the Year from the charts.

Labelmate SECRET also set a record for themselves by becoming #1 on the January charts with "Talk That". They are the first female artist to ever rank #1 on the charts.

B.A.P has had an incredibly successful debut year in 2012, and they will be continuing their takeover, starting with the release of a teaser for their new song. The teaser is scheduled for release at noon KST on the 5th.