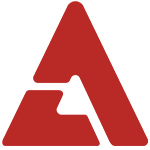 As mentioned previously, actress Song Hye Kyo will be making her return to the small screen with new SBS drama special 'Wind Blows in Winter', and more details about her role have been revealed along with a still cut.

The drama special revealed a still cut of the actress on the set, looking beautiful as ever in the frigid cold. Song Hye Kyo will be playing Oh Young Eun, the heiress of a large corporation who suffers from tunnel vision; she is unable to see anything in her periphery. On the outside, she's beautiful and works hard - it appears that she has everything. In reality, she's lonely and cold, having a hard time finding her way through life. She hides her vision disability from everyone else in order to avoid being treated differently.

'Wind Blows in Winter' begins airing on February 13th and features other actors like Kim Bum, Jo In Sung, and A Pink's Eunji, so don't forget to check it out!