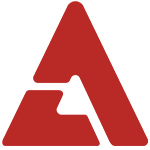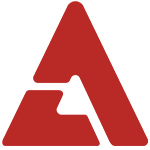 JYJ's Jaejoong has been slowly building his resume as a songwriter and composer since his TVXQ days. While his stuff isn't bad, it never really grabbed my attention. When Jaejoong participated in solo songs in the past, they've come across as supplementary JYJ songs instead of songs that tell us who Jaejoong the individual was as an artist.I felt like he was someone who thrived within his group, but didn't have that extra 'factor' that it takes to stand alone. With the release of his first mini album, 'I', all of that has changed, and I couldn't be more impressed.



It's not often that you get to describe an idol song as grand, sweeping, and orchestral, but the pre-released opening track "One Kiss" (composed by Kim Bada of Korean rock band Art of Parties with lyrics by Jaejoong) is all of the above and then some, with Jaejoong's vocals sounding better than ever. While orchestral rock songs are nothing new and this one is pretty standard, there is something in Jaejoong's delivery that makes it special and quite an ambitious start to the album.

"
Mine
", the lead single, was also composed by Kim Bada with lyrics by Jaejoong. Like "One Kiss", it opens with synths before breaking into a full-on rock instrumentation. Though "Mine" is far more theatrical, taking cues from visual kei and J-Rock in general. The song certainly puts Jaejoong through his paces, from the soft pleading in the verses, to near-screaming in the chorus. The lyrics, while simple, go through an equally large range of emotions- Jaejoong accuses some oppressive force of being "
poison spat out in the wild
", and then goes straight into questioning his own feelings of emptiness, before demanding that his oppressors stay out of '
his ocean
'. He gets a minute of happiness that '
swallows him whole
' before launching into the fear that '
this place will become tainted, too
'- you can read into that what you want. I don't think it's a big stretch to point out that some of TVXQ's defining, early material was influenced by visual kei, and that it doesn't seem to be a coincidence that Jaejoong revisited that style for "Mine".
"
You Fill Me Up
", the only song that Jaejoong didn't participate in creating, is the least interesting song on the album, mostly because it sounds a little too much like something JYJ would do as a group. Aside from being a pretty typical midtempo pop ballad, the vocal layering sounds very JYJ- including a female vocalist on this track instead of male backup vocalists who might have helped it stand out a little more. Even so, it is a nice-sounding song and makes a good pallet cleanser after the intensity of the first two songs. The final two songs were both written and composed by Jaejoong- "
Healing for Myself
", a ballad about learning to be alone after losing a loved one, and "
All Alone
" (co-composed by
Kim Sae Jin
), which talks about loneliness, secrecy, and regret. These songs are much more scaled-back and intimate, and they give us a chance to hear Jaejoong's really nice lower register.
The emotional arc of this album is quite strong, and actually left me feeling drained by the end, like I was the one pouring my heart out instead of Jaejoong! Maybe this is his acting side coming through, because even though the songs had mostly simple structures and the lyrics weren't all that innovative, the emotion was spot-on and the album as a whole felt like a strong statement. Fans may be disappointed that we won't be seeing "Mine" on any music programs, but don't let it get you too upset. He doesn't need a music show win to prove his popularity! Despite being unable to promote, his album is at the top of multiple charts right now, and his mini-concert/fanmeet sold out in minutes.
As I pointed out in the '
Bold Predictions in K-Pop for 2013
', Jaejoong has already recieved his draft notice, and delayed his service at least twice. At 28 years old (Korean age), he doesn't have a whole lot of time left to put things off- other than the JYJ album that is supposed to be released in the middle of this year, 'I' is probably one of the last things we'll hear from Jaejoong before his enlistment. It strikes a careful balance between feeling complete and leaving listeners wanting more, and that's a good place to leave off until he can make his return.