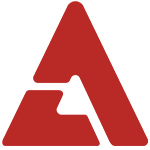 According to a tarot card reading, ZE:A member Kwanghee and SECRET's Sunhwa could become an actual married couple in the future.

During MBC's 'We Got Married', on-screen couple Kwanghee and Sunhwa went to get a tarot card reading for the new year.

They asked about things they were curious about each other, their personalities, and their fortunes for the new year. The two also asked if there was a possibility that they would actually marry in the future.

The card reader predicted, "If things go the way they are going, you two may enter a wedding hall together," which made the idols unable to hide their excitement.