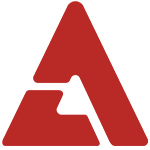 Actor Joo Won shared how he prepared for his role on the upcoming MBC mini-series 'My Girlfriend Is An Agent'.

Joo Won commented, "To play the special role of a NIS (National Intelligence Service) agent, to make sure I fit the role, I learned how to do stunts, shooting, waltz, and everything else I needed to know. I am not only studying the path of an agent, but also the path as a human being," revealing the various challenges he took on to get ready.

'My Girlfriend Is An Agent' will be a romantic comedy featuring 2PM's Chansung, Choi Kang Hee, Ahn Nae Sang, Jang Young Nam, Kim Min Suh, and Kim Soo Hyun (the actress, not to be confused with the actor of the same name).

'My Girlfriend Is An Agent' will premiere on January 23rd at 9:55 PM KST!