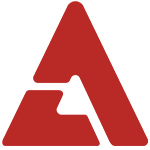 For those of you eager to see CNBLUE, you may have a chance to see them perform live for it's been announced the group will become the first Korean band to go on a world tour!

FNC Entertainment revealed, "CNBLUE is currently planning their 2013 world tour. They won't be going to just Asian countries such as China, Singapore, and Hong Kong, but also Europe, Australia, North America, and South America."

According to the label, CNBLUE has already confirmed performances in Taiwan, Singapore, Thailand, and China's Beijing and Shanghai so far. They are also aiming for the main cities in other parts around the world like the U.S. and Europe, and are talking over scheduling with the on-site promoters. Concert producers in Australia and South America are also in talks.

The label added, "This result was not brought from effort of a short duration. It's a result of having held live performances in USA and in Europe, and being recognized for their talent."

The world tour will start off in Seoul in May.