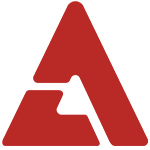 The 'nation's MC' and 'nation's first love' teamed up to perform the famous 'grasshopper dance' together.

As co-presenters for the '2012 SBS Entertainment Awards', Yoo Jae Suk and miss A's Suzy found themselves searching for filler as the producers indicated that the program was going faster than scheduled.

Yoo Jae Suk asked Suzy if she was willing to show off any of her skills, to which Suzy responded, "I don't have a skill, but since I'm here with Yoo Jae Suk sunbaenim and we need to stall for time, I'll perform the grasshopper dance with you."

The 'grasshopper dance', created by MC Yoo, has become a trademark of his 'grasshopper' persona.

With an impromptu beat added by MC HaHa, the two presenters spent a few seconds performing the dance to the joy of the studio audience.

Catch the hilarious clip below!