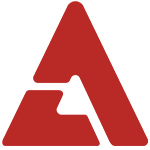 Super Junior's Leeteuk received the 'Popularity Award' at the '2012 MBC Entertainment Awards' held on the 29th.

Although he was unable to attend the ceremony due to his military duties, Leeteuk gave his congratulatory speech through a special video clip.

Leeteuk introduced himself with his real name, Park Jung Soo, and was congratulated by fellow enlisted celebrities Jung Tae Woo, Kim Moo Yeol, and Ji Hyun Woo.

Leeteuk stated, "I thank the viewers for giving a lacking person like me this big award. I want to thank the staff of 'We Got Married'." He also greeted his on-screen wife Kang Sora and shared, "Sora ya~ I hope you're doing well. Don't get nervous because it is a live broadcast and do well. You are coming to visit, right? I sincerely thank you all for giving me the 'Popularity Award'."

Congratulations Leeteuk! Watch his congratulatory speech below!