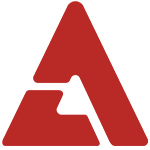 SM Entertainment's dance unit 'SM The Performance' released their single, "Spectrum", on the 30th.

'SM The Performance' consists of TVXQ's Yunho, Super Junior's Donghae and Eunhyuk, SHINee's Minho and Taemin, and EXO's Kai and Lay.

Fans were able to catch the highly anticipated group perform a remix version of "Spectrum" for the first time during the '2012 SBS Gayo Daejun' held on the 29th. It has been revealed that theásong's choreography and performance was created by renowned dance team,áNappyTabs, which previously collaborated with SM artists for BoA's "Only One" and TVXQ's "Humanoids", as well asáBeatBurger, a DJ-team consisting of SM Entertainment's performance directors and choreographers.

"Spectrum" is a cover of a song with the same name that appeared on DJ Zedd's second single. The track is an electronic dance track which showcases the strong performance skills of the dance unit.

Check out the full audio of "Spectrum" below as well as 'SM The Performance's debut performance if you missed it!





Thanks to everyone who sent in the tip!