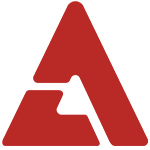 On December 11th, SS501's Kim Hyung Jun met with world famous designer Jimmy Choo while attending the '2012 Malaysia Model Festival Awards'.

The singer had been invited as Korea's representative where he stood on stage as a main presenter and was later invited to a dinner party by Jimmy Choo where the two shot a celebratory photo together. The two even exchanged autographs, with Kim Hyung Jun presenting Jimmy Choo with his latest music release, and in return, receiving a special sketch by Jimmy Choo himself.

In related news, hundreds of fans were said to have paralyzed the airport upon Kim Hyung Jun's arrival in Malaysia with fierce competition from reporters and cameramen.

He'll be making his way over to Thailand on the 14th for the '2012 Thailand Korea Friendship Festival'.