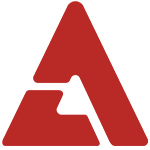 The new season premiere of SBS' 'Laws of the Jungle 3' started off on a high note by ranking #1 in viewer ratings for its time slot.

According to AGB Nielsen Media Research on the 28th, the December 28th broadcast of 'Laws of the Jungle 3' achieved an impressive 15.1% viewer rating, which was 5% higher than the finale of its sister program 'Laws of the Jungle W'.

Meanwhile, competing programs 'KBS Music Festival' and MBC's 'Birth of a Great Star' achieved 9.1% and 8.2% in viewer ratings, respectively.