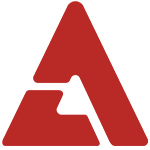 YG Entertainment recently confirmed the date of ticket sales for the 'Big Bang Alive Galaxy Tour: The Final' encore concert series in Seoul and revealed that they are currently investigating fraudulent ticket sales that have come to their attention recently.

The agency revealed, "The recent Big Bang concert was victim to fraudulent ticket operations which we are currently investigating. The 2nd round of Big Bang concert ticket sales is scheduled to open on January 2nd so the ticket sales have not begun yet. Also, the physical sale of tickets are not valid, so we ask fans to be careful."

"As it is a concert wrapping up Big Bang's first world tour, we hope that the concert will be fun and memorable so please purchase a ticket through the official ticket site only and we hope that no one else will fall victim to [fraudulent sales]."

The 'Big Bang Alive Galaxy Tour: The Final' will be held from January 25th to January 27th at the Seoul Olympic Gymnastics Arena.