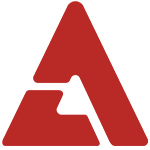 KBS's talk program 'Win Win' has been revealed to be on the chopping block, with its last episode potentially coming in mid-January.

If the show ends as scheduled, it will mark the end of the talk show's three years on air.

"'Win Win' is contemplating ending its run early next year," revealed a broadcast worker. "The producers and the MCs are currently leaning towards ending the program."

The cancellation talks had begun earlier this summer, staff members revealed. With steady ratings in the 10% range, the mindset of the show's staff and crew is to end the show when the audience is still applauding.

A representative for main MC Kim Seung Woo also confirmed the recent cancellation talks. "It is true that he is in discussion with the producers to end the program and focus on his acting... We are still discussing the finer points."