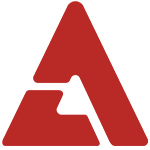 From an over-abundance of debuts to a handful of career-defining comebacks, 2012 has been a big year for K-Pop. But what were the best, most important songs of 2012? Here at allkpop, we're trying to answer that question with our 'Top 50 K-Pop Songs of 2012'!

We combed through this year's many, many releases to bring you a list of fifty of the year's most noteworthy songs. Check in every Wednesday between now and January 2nd for the next group of songs in our ranking. Today, we bring you the ranking for numbers eleven through twenty.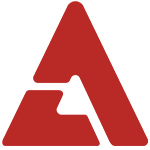 20. G-Dragon ft. Kim Yuna of Jaurim "Missing You"

Label: YG Entertainment
Release date: September 15, 2012
Production: Teddy, G-Dragon, Choi Pil Kang
allkpop review



It's been quite a year for G-Dragon- both he and Big Bang have made some of the most successful post-scandal comebacks K-Pop has ever seen. Despite being one of only a handful of non-promoted tracks on the album, it was "Missing You" featuring Kim Yuna of indie band Jaurim that recieved the most critical acclaim, charting higher than all of the promoted songs except "That XX". "Missing You" brought a new sound to not only G-Dragon's discography, but to K-Pop as a genre, so it's a shame that it didn't get the promotions it deserved.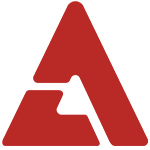 19. Epik High ft. Lee Hi "It's Cold"
Label: YG Entertainment
Release date: October 19, 2012
Production: Tablo, Mithra Jin, Choi Pil Kang



Because Epik High was away for such a long time, people had certain expectations built up in their heads regarding what their comeback would be like. There's no way the group could have pleased everyone, so rather than trying to live up to expectations, they decided to try the things that people had always told them not to do. While this resulted in a mixed bag of reactions from fans- some of whom loved the band's new direction, and some of whom hated it- "It's Cold" featuring Lee Hi was a winner with both camps, as it married their previous styles with their new place on YG Entertainment's roster.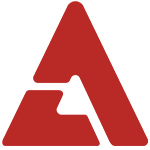 18. Taetiseo "Twinkle"
Label: SM Entertainment
Release date: April 29, 2012
Production: Javier Solis, Brandon Fraley, Jamelle Fraley, Sunset Blvd, Tracking Crew



When it comes to K-Pop girl groups, there is no force quite as unstoppable as Girls' Generation. However, with nine members competing for attention, it's easy for individual talents to get lost in the shuffle. SM saw this not as a hindrance, but as an opportunity, and introduced a new kind of sub-unit into K-Pop, one with a rotating lineup. Their first group, made up of Taeyeon, Tiffany, and Seohyun, gave the group's most powerful vocalists a chance to shine. "Twinkle", along with the rest of their mini-album, showed us a whole new side of what Girls' Generation is capable of doing, and has us all curious as to what their next sub-unit will be.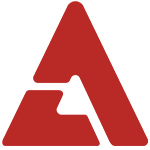 17. B.A.P "Warrior"
Label: TS Entertainment
Release date: January 26, 2012
Production: Kang Ji Won, Kim Ki Beom, Bang Yong Guk, Hong Won Ki



Debut songs go two ways - either they are incredibly successful and seal the group's image, or they fail completely and the group needs an incredible follow-up song to propel them on. B.A.P falls into the success category, with "Warrior" setting the base for their tough-guy image (later cemented through hits such as "Power" and "No Mercy"). The song's lyrics are co-written by leader Bang Yong Guk (who will later on continue to write lyrics for their entire album), and set such a powerful image for the group that fans are still on their toes waiting for the groups' next song.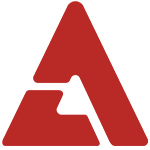 16. SHINee "Sherlock"
Label: SM Entertainment
Release date: March 19, 2012
Production: Rocky Morris, Thomas Eriksen, Thomas Troelsen, Rufio Sandilands
allkpop review



The lead-up to SHINee's 2012 comeback was, if anything, a bit confusing. SM Entertainment announced that their single would actually be a "hybrid remix" of two album tracks, "Clue" and "Note". While fans may have been left scratching their heads, it all became clear upon the album's release- On its own, "Clue" was all build-up and no payoff, while "Note" was a string of somewhat disconnected ideas that didn't quite fit together. SHINee's production team cherry-picked the best bits of each song, creating something with a real sense of cohesion and direction that was truly greater than the sum of its parts.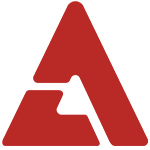 15. Naul "Wind Memory"
Label: In Next Trend
Release date: September 20, 2012
Production: Naul
allkpop review



Brown Eyed Soul's Naul is often chosen as 'the best singer' in all of Korea. He didn't disappoint with this album, which soared past all idols to rank proudly on #1 on every chart. "Wind Memory" was a landmark for him - it was his first solo album, and he wrote the song himself. The song is a traditional ballad, but with Naul's incredible voice, he makes every song unique. The album was a great first step for him, one that exceeded everyone's expectations.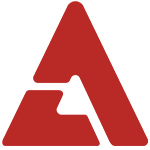 14. K. Will "Please Don't..."
Label: Starship Entertainment
Release date: October 10, 2011
Production: Kim Yi Na, K. Will, Kim Do Hoon
allkpop review



Last year, K.Will tried out a new style with the uplifting ballad "My Heart is Beating" instead of his usual, tear-out-the-heart sorrowful songs. The change was great for him and he continued on with a similar style for "I Need You" in early 2012, which saw even a bigger success. However, instead of keeping the new successful sound, K.Will decided to experiment once again with "Please Don't...", switching back to his sadder style but adding a twist of hip hop in what can only be described as rap that's sung. The result was his most successful song yet, as well as proof that K.Will could pull off any style with his incredible singing.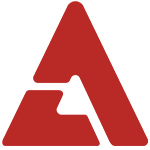 13. Jung Joon Young and Roy Kim, "Turn to Dust"
Label: CJ E&M
Release date: October 15, 2012
Production: Song Moon Sang, Lee Dae Heon



Jung Joon Young and Roy Kim from 'Superstar K4' originally stole hearts on the show with their looks - people liked their singing, but people liked them more for their face. However, they gained their biggest fanbase with their duet cover of Kim Kwang Suk's "Turn to Dust", showcasing not only their impressive vocals and guitar talents but also their professional stage mannerisms. The song is still one of the biggest songs in Korea, still charting within the top 10 on different charts. The song was the starting point of the audition program star trend, and would carry on until the end of the year on 'The Great Birth 3' and 'K-Pop Star 2'.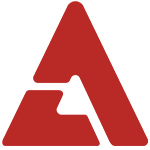 12. CNBLUE's Jonghyun, "My Love" (Gentlemen's Class OST)
Label: Hwa and Dam Pictures
Release date: July 8, 2012
Production: Han Seong Ho, Kim Jae Yang



When "My Love" came out, it was full of the unexpected. Since CNBLUE's lead singer is Yonghwa, no one expected the guitarist Jonghyun to have such a great voice. Not only so, no one expected the song to become such a huge hit. It's no exaggeration to say the song became even more popular than the drama it was from, and that it was one of the big reasons why 'Gentlemen's Class' did so well. The song also introduced Jonghyun to the public that only knew Yonghwa from CNBLUE.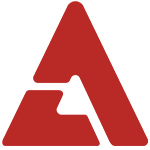 11. Lee Hi "1,2,3,4"
Label: YG Entertainment
Release date: October 29, 2012
Production: Masta Wu, Choice37, Lydia Paek



She may not have won on 'K-Pop Star', but so-called 'monster rookie' Lee Hi is the clear winner on the charts, plowing straight to number one and becoming the only artist in the history of K-Pop to win first place on their music show debut stage. While she's received some criticism for poor stage presence and less-than-stellar dancing, it's her strong vocals and catchy song that have propelled her to the forefront of K-Pop, and her critics can barely be heard over her fans rushing to buy her single. Now all that remains to be seen is whether the success of "1,2,3,4" is a flash in the pan, or if this is only the beginning of a long and successful career.



[ 41-50 | 31-40 | 21-30 | 11-20 | 1-10 ]
allkpop's 'Top 50 K-Pop Songs of 2012′ was compiled by rex_music, jennywill, and contagion. This list is staff-determined and is not in any way connected with the fan-voted 2012 allkpop awards.