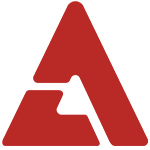 CNBLUE's Minhyuk revealed his dating style.

On the December 14th episode of SBS' 'Go Show', Minhyuk explained a rumor that claimed, "If you date Minhyuk, the woman becomes so tired that she leaves." He argued, "Naturally when I date, I'm on fire, but the girl becomes tired because of it," revealing his overbearing dating style.

Fellow member Yonghwa gave his view on Minhyuk's dating style, revealing, "When it comes to his dating style, Minhyuk prepares a lot of surprise events and is the type to plan and arrange where they'll go. He is also the type to set the budget [for dates]." Jungshin also chimed in, "Either way you look at it, he is too much of a planner."

Minhyuk responded, "I'm not that bad, but if it's necessary that it's a day I need to prepare a surprise, I'm sincere about it."

He then opened up about a previous dating experience and shared, "During my school days, I didn't have money, so I saved up money and went to an amusement park [with her]. The amusement park was expensive, and I didn't have money, so I asked my mom how I could go there for cheaper. She gave me a coupon and I used the coupon to [hang out] there, went biking along the Han River, and even took a taxi. I found out that taxis are usually expensive, but become cheaper during commuting hours. I went biking along the Han river until then and waited until rush hour to get a taxi and had dinner at the 63 building," making viewers envious about the dream date.

He continued, "It only cost 110,000 won (~$100). My girlfriend really liked it. Then while I was taking her home, she was in pain. She was so tired. She didn't express her tiredness, so I wasn't aware of it, but she texted me, 'I was tired'," revealing the pros and cons of his frugal dating style.