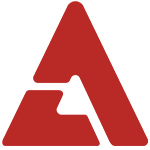 Actor and '1 Night 2 Days' cast member Cha Tae Hyun revealed his baby daughter, Tae Eun, on the latest episode of the travel variety program.

Along with guests Yoo Hee Yeol, Yoon Jong Shin, and Yoon Sang, the '1N2D' cast members put on a music festival at an island village.

Before embarking on their latest voyage, the actor filmed himself at his house practicing music with his daughter. Smiling brightly at the camera, the similarities could definitely be seen between father and daughter, down to the bright smiles and cheerful personalities.