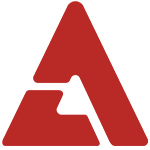 Boyfriend will be making their return with a new repackaged album.

According to Starship Entertainment, the group plans to make their comeback with the release of their repackaged album on January 10th.

The talented group has captured the hearts of many fans by shedding their youthful image for a more mature look with their first full-length album, 'Janus', releasedáin November.

After concluding promotions for "Janus", Boyfriend shifted their focus to preparing for the five shows of their Japanese concert, which successfully came to an end on December 24th at the Tokyo Dome City Hall.

A representative from Japan stated, "It hasn't even been a year since they've debuted in Japan, but Boyfriend have been met with an explosive response. Boyfriend's Japanese activities are very noticeable among the sea of K-Pop idols."