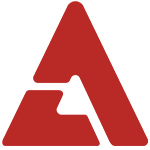 Inactive Wonder Girls member Sunmi was spotted enjoying a day out with Yenny and Yubin.

Photos of the three ladies at a restaurant with the title 'Recent photo of Sunmi' were uploaded online and quickly gained the attention of fans. In the photos, Sunmi is posing with Yenny and Yubin with a group of friends at a restaurant, smiling for the camera with a peace sign. She sported long, straight hair and looked just as pretty as fans remembered her.

Fans commented, "She still looks like a Wonder Girl", "She's still pretty", and "I wish she could go back to the Wonder Girls".