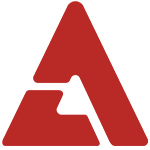 It has been reported that actress Song Hye Gyo has helped in the establishment of an elementary school in China.

The actress recently participated in the Chinese version of the CF for Doosan Group's campaign, "Children Are Our Future", and is said to have donated all the money she received to participate in the CF to the establishing of a school in China.

Her representatives confirmed the reports and stated, "Song Hye Gyo wanted to payback in a small way for all the love she has received in China while promoting there, and thus decide to participate in this campaign with her donation."

In related news, the actress is scheduled to return to the small screens through the new drama 'Wind Blows in Winter' next year.