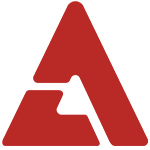 This week's broadcast of 'We Got Married' Oh Yeon Seo shared a secret stating that she tried to text Lee Joon before but didn't.

After a lovely dinner, the couple went for a walk. The couple decided to shout one secret that they only knew and pretend not to hear the other partners secret.

Lee Joon shouted "On last week's broadcast of 'We Got Married' after the haunted house, I could not sleep that night! I had to leave all lights on and to be honest I get scared easily."

Oh Yeon Seo shouted "I tried to send Lee Joon a text message before, but I couldn't get myself to send the text. I was scared that I was not going to get a reply back. I had to delete few messages."

To this Lee Joon said "Why didn't you send it? Are we doing one sided one love?"

How cute are these two?