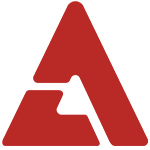 NS Yoon-G had a slight wardrobe malfunction during the live performance of her new single "If You Love Me" on November 9th's 'Music Bank'.

At the start of her performance, the shirt wrapped around NS Yoon-G's waist began falling to the floor. The dancers as well as NS Yoon-G herself did their best to avoid the article of clothing until one member of her dance team threw it to the side of the stage.

Netizens who saw the incident commented, "It was live, but they got through it without any accidents because they didn't get caught off guard", "I was shocked when I saw it [because I thought it was an important part of her outfit]", and "It's good to see how professional they are".

Check out her performance, featuring Dalmatian's Simon, on 'Music Bank' below if you missed it!