[caption id="attachment_607198" align="aligncenter" width="600" caption="Yoochun at first script reading for 'I Miss You'"]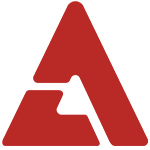 [/caption]

JYJ's Yoochun shared his thoughts on the first episode of the new MBC drama 'I Miss You'.

On November 8 KST, Yoochun posted to JYJ's official Facebook: "Did you watch the broadcast yesterday? [I miss you and feel so sorry I could go crazy]. These days, I read the script and say, 'I'm going to go crazy,' a lot. Please give 'I Miss You' lots of love," making a reference to his character Han Jung Woo's lines in the drama.

He also shared the above photo from the first script reading session.

Fans commented, "Yeo Jin Goo and Kim So Hyun act very well, so you probably feel a bit of pressure!", "I'm looking forward to your acting", "Seeing your thoughts on the first episode, I feel like you're already getting into the character of 'Han Jung Woo'", and more.