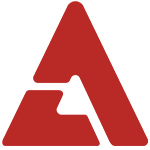 Jang Geun Suk has released the Korean version of first full length Japanese album 'Just Crazy' on the 28th in Korea.

The album was released in Japan back in May and for the Korean version of the album he collaborated together with music director Kim Jong Chun and producer Seo Hyun Il.

The album includes songs such as "200 Miles", which gained popularity because it was the opening theme song for the movie of the popular anime 'Fairy Tail'. It also has the title song "Crazy Crazy Crazy" and "Let Me Cry" which ranked #1 on the Oricon Weekly Charts. Another ballad track titled 'Bye Bye Bye' was used as a CM song for Seoul Rice Wine.

The album also includes the track, "In My Dream", which he composed and wrote the lyrics with Girls' Generation's YoonA in mind.

Check out the song below!