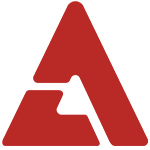 Behind-the-scenes photos of Girls' Generation's YoonA on the set of a commercial for Ace Bed have been gathering attention online.

The photos, posted under the title "YoonA on the set of a recent bed commercial, images of her overwhelming aegyo", show YoonA and Sooyoung testing the springs on the bed as well as YoonA's adorable expressions.

In related news, Girls' Generation is currently preparing for the release of their second full-length Japanese album, 'Girls' Generation II Girls & Peace', on the 28th.

Check out the previously released CFs if you missed them and the making-of below!