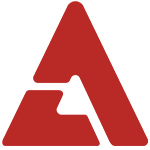 Girls' Generation
's
Sooyoung
rose as the 'queen of tears' with her acting on '
Third Hospital
'.
In the episode that aired on the 10th, Sooyoung's character Lee Eui Jin was chosen as the violist for her dream orchestra. However, during the first recital, she lost strength in her hands, dropped her viola, and was expelled from the orchestra. She ran in to
Kim Seung Woo
's character Kim Doo Hyun shortly after, and collapsed in front of him. She then was informed that she had a brain tumor. Her doctor and also her love interest's father asked her not to tell
Oh Ji Ho
's character regarding her condition, as she most likely would not get better.
With the news, Sooyoung (Eui Jin) burst into tears in front of Oh Ji Ho's character, moving away from her usual bright and lively self, and falling into despair. Managing to play the role perfectly and displaying great emotion, she won viewers over with her acting.
Viewers said, "
Sooyoung's acting is getting better
", "
Eui Jin's pain goes straight to my heart
", and "
Her tears made me tear up as well
".