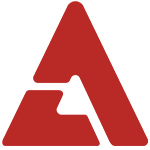 Rookie group BTOB will begin promotions with their follow up track, "I Don't Know Anything But Love", today (18th) on 'M! Countdown'.

Their title song "WOW" had gathered much attention due to the powerful performances and the New Jack Swing sound, and now they'll be showcasing their other charms through their follow up song "I Don't Know Anything But Love".

The song is said to have been originally considered for their title track with its strong sound and highly addictive melody. BTOB will be transforming into innocent men and singing emotional, yet witty lyrics that meld with the retro sound to create a different vibe from "Wow".