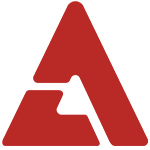 After Psy's mysterious photo, YG-Life has shared a photo of Big Bang's Seungri holding up the same "Don't Hate Me" sign.

Psy had previously posted an image of himself holding up the sign through his twitter on the 14th, sparking the curiosity of many. With Seungri being the second person to bare the sign, it seems that this may not be a teaser for Psy's individual release, but perhaps one that involves other artists of YG Entertainment.

The agency commented, "Although we can't reveal who the third person to carry the sign will be nor what 'Don't Hate Me' is referring to at the moment, we will soon be resolving the curiosity of fans."

So for now, it seems we must wait patiently to see what meaning the sign holds.

What do you think the sign is referring to?