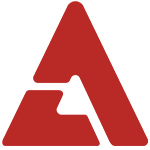 In
A Pink
's
Eunji
's debut drama '
Reply 1997
', rookie actors and actresses filled a majority of the cast. Current top actors and actresses in the Korean entertainment industry were no where to be found. As a result of their inexperience, rookie actors often find themselves surrounded by controversy because of their awkward acting, however such was not the case in 'Reply 1997'.
During an interview with Eunji, who has been receiving much love for her role as the bold, trouble-maker 'Siwon', the singer turned actress revealed some behind-the-scenes stories about her cast mate,
INFINITE
's
Hoya
.
As residents of the same apartment complex, INFINITE and A Pink have previously filmed together for the
KBS2
variety program '
Birth of a Family
'. However, even with such opportunities for the two groups to become close, Eunji revealed that the two groups had not been able to grow close.
She stated, "
During filming for the variety program, the two groups had fun but because of the A Pink members' diffident personalities, we weren't able to become friends. I'm a bit easier to become friends with but the other members are really shy. Because we act awkwardly, our relationship with the INFINITE sunbaes became awkward, so when we come face to face with each other we'd just merely exchange hellos.
"
When asked if she was  more comfortable around her unnis and oppas rather than those her age, Eunji waved her hands in disagreement and said, "
No. When I first met Hoya oppa, I was uncomfortable around him because he was not easy to approach. I thought he was very short spoken. Even though we share the same apartment complex with INFINITE, we always just head to the underground parking lot and head to our schedules so we've never seen them. In addition, we go to the same hair salon but because [Hoya] oppa had a cold expression on his face I thought, 'We probably won't become very close. But now that we're close... 'Jeez~ Hey Junhee!"
In addition, when asked if Hoya's personality was similar to that of his on-screen character, the sweet, kind-hearted Junhee, Eunji replied, "
[Hoya oppa is] really kind-hearted. Oh! I thought Hoya oppa fit perfectly with the tender image. However, he emphasized that he's different from Junhee when it comes to his on-screen character's liking Yunjae.
"
She continued, "
Hoya oppa is a bit different on broadcast and when he's on the set for the drama. Because there are a lot of people watching, it could get weird if someone says something wrong. That's why you have to be more careful. But lately, I've been starting more conversations. People can get the wrong idea if oppa talks to me first, so I ask him what's up first and wave first when I see him.
"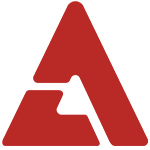 When told that she seems like she would be the 'mood setter' among the cast, Eunji revealed that in reality, the secret mood maker was none other than Hoya.
"Hoya oppa seems like he'd be standoffish, but whenever he opens his mouth, ad-libs will flow out. During rehearsal, out of nowhere Hoya oppa will be like '
Ah...
', so when I ask, '
What?'
he replies '
Ah... I'm just tired
.' So when I ask again, '
Why? Did you work yesterday?'
he replied, '
No~ I went on a date with Yunjae yesterday.' This is what I call 'Poopy-d lib'. (Poop+Ad lib, meaning a bad ad-lib.) "
Although it seemed doubtful that the charismatic Hoya could be so silly, Eunji continued, "
Because [Hoya oppa] says odd things, I realized oppa has a jokester side to him. I saw him differently after working with him. One time he even jokingly asked our director, 'Did you get home safe last night?' who replied smiling, 'Hey~ Stop it.' But Hoya would find that entertaining and purposely say into the microphone, 'I love you director. Director, I'm Junhee. I like girls.' I'm so glad I got to become closer to not just Hoya oppa, but also with all of the other oppas and unnees.
"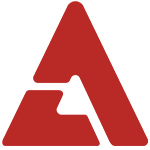 In addition to revealing a side of Hoya many were unaware of, Eunji expressed her regret in parting with the cast and staff of 'Reply 1997'. She revealed that even when the director gave the 'ok' sign after a scene, staff members, as if understanding a rookie actress' desire to act out the scene one more time, would purposely say, "
The light went out, can we go again?
", and created a comfortable atmosphere for her on the set.
The final episode of 'Reply 1997' aired on the 18th to the disappointment of loyal fans, and many are hoping to find another drama in which they can meet characters as charming as the ones in 'Reply 1997'.
Source + Images: The Star