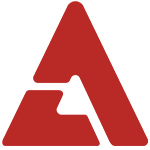 Woollim Entertainment, home to INFINITE, NELL, and more has debuted their stylish new male duo, 'Tasty'!

With their new and refreshing style, music, and performances, the boys drew much attention with their mysterious teasers ahead of their official audio release. Made up of twins 'Jung Daeryong' and 'Jung Soryeong', Tasty received training from top-notch choreographers who worked with Beyonce, Chris Brown, and Ne-Yo in the States. Both of the boys are former JYP Entertainment trainees who worked as backup dancers for J.Y. Park's comeback stage, and fans have already created a fan café for the two of them.

Rookie producer 'Rphabet' has written and composed their debut album 'SPECTRUM' consisting of 4 songs in total, including their title track "You Know Me". The song is made up of pop, electro, dub, along with hiphop and will allow fans to get a taste of Tasty's various talents and charms.

Check out the sounds of "Asia's No.1 Performance Duo" below.

Intro


"You Know Me"