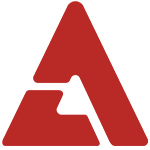 Finally another rising rookie indie artist with a warm, sweet sound with a pinch of musical theater has come across my list of "must-listen" since the year 2011 as they attracted the public with their care-free yet genuine charms. If you have watched their YouTube videos, you may find the girls laughing and joking around, which might come off as "unprofessional". However, it adds to their own personality and is characteristic to their style of music, making the two girls just that much more lovable.

Consisting of Dawoon Jung (instrument & song writing) and Hyesung Jung (vocal), the two 25-year-old girls established their group name as J Rabbit and are currently part of a collaborative project with other indie artists under friendz.net. They already revealed on various accounts that they were both born in the year of the rabbit and both have the same last name (though not related!), which explains the origin of the group name.

The two lovely girls of J Rabbit once said that they strive to create music for men and women of all ages and for those who need delight in their lives and something to console their hearts. They do just that and more with so little, becoming the perfect example of when "less is more." This is "Lately You", undoubtedly one of the best and the most popular songs on J Rabbit's album. This song highlights Hyesung's angelic vocals, especially with such simple composition.

"Lately You.."


If you listen to all their songs, there isn't a genre of music that they do not explore. From Pop covers to ballads to lounge tracks such as "R U Tired". What is interesting about this song is their choice of instruments, such as a cello and even a xylophone. The bouncy yet relaxing sounds makes it the ultimate pick-me-up song for early mornings when you're drinking your first cup of coffee to finally open your crusty eyes. Not to mention that Hyesung's Mashimaro hat and Dawoon's silly faces while shaking the tambourine just accentuates the dorky yet adorable characteristics of J Rabbit.

"R U Tired?"


J Rabbit also does various covers of different artists from different genres aside from their original songs, which can be found here. Among all the covers, my ultimate favorite is "JUMP", which was originally sung by Kim Dong Ryul, one of the best vocalists of Korea who also sang the popular songs, "Like a Kid" and "Drunken Truth". Just like Kim Dong Ryul's version, Hyesung really made it her own by expressing the emotions through the lyrics. You can actually see the changes that she goes throughout the song from a lifeless girl to a girl full of hopes and dreams. Also, the beautiful piano accompaniment by Dawoon deserves as much recognition especially because it brings together the whole atmosphere of the piece.

"JUMP (cover)"


Another great cover done by the girls was a refreshing rendition of Michael Jackson's "Man in the Mirror". Despite my personal bias against Michael Jackson's songs, I wanted to bring the focus back to Hyesung's amazing v0cal range yet again. Their album, 'It's Spring', features the delicate, high-toned voice of Hyesung, but listening to "Man in the Mirror", you can hear that she also has depth and power to her already outstanding vocals. This song includes the whole package from the unique composition to the harmony created by an overlay of Dawoon and Hyesung's separately recorded audio. Not only did their cover of this song showcase their varied spectrum of taste in music, but it was also surprising to hear a native Korean singer sing a pop song with such an elegant accent.

"Man in the Mirror (cover)"


With an expanding k-indie scene, J.Rabbit has already set in stone their own personality with their fun approach to music. From the priceless expression of Dawoon Jung to the playful banters between the two J Rabbit girls, their unique and refreshing music brings listeners to a much happier place free from stress. The girls will never fail to amaze the public with their solid vocals and even more refreshing music composition.

Additional Recommendations:

01. "Thank you for the Music (cover)"
02. "Unwritten (cover)"
03. "Falling in love"
04. "Happy Things"