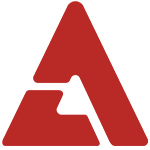 Amidst the heated controversy surrounding Core Contents Media, T-ara, and Hwayoung, netizens have discovered further evidence to prove the speculated rumors regarding Hwayoung being bullied to be true.

On November 6, 2011, a post titled, "Being an outcast.. Really is difficult and tiresome", was uploaded onto Nate Pann, an online community forum, under the username 'Suk Ryu' (Ryu is Hwayoung's last name).

Although the post has yet to be confirmed, netizens have speculated it to indeed be Hwayoung, as it well matched her current situation.

The message read:

Hello. I've been contemplating whether I should post this or not, but have decided to write a few things..

The group I'm in is... A group everybody will know just by revealing the group's initial.

I'm a new member in the group, so it has been very awkward and because I'm also very timid, I'm unable to approach them easily... That's one of the reasons why I'm becoming an outcast.

The original members must have strongly opposed my addition to the group...

I'm basically treated as if I'm an invisible at the dorm.
But when the cameras are rolling, they would suddenly have their arms around my shoulders.

When we're practicing... I really feel like I'm going to die.
When I make a little mistake, I'd get criticized hearing things like, 'You can't even do this?' and would get cursed at.

Even right now, I'm alone since they all went grocery shopping without me..
They'll be back in a few hours, but I want to just forget about my singing career and leave.

However, this is the path I decided to take and I'm the one who decided to join, so it's hard to do so.

I feel a bit better now that I've written this.

Thank you.
Criticisms have been rising for T-ara as more "evidence" is surfacing in regards to the bullying. In addition, a website titled 
T-Jinyo
("We Demand the Truth from T-ara") was formed and is rapidly seeing an increase in members by the hour.
Source: Korean Ilbo via Nate