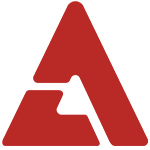 May 2012 could go down as the one of most successful months for K-pop's advancement internationally. Google's YouTube teamed up with South Korean Public broadcasting station MBC for a worldwide streaming concert. That wasn't all, another major music publication (Rolling Stone) wrote their first K-pop piece, and a sub-unit (TaeTiSeo) racked up the highest ranking for a K-pop artist on the Billboard 200 album chart. Ideally, it should all lead to positive signs, especially as June is preparing to be an extremely exciting month given the large amount of comebacks. But... is it all positive?

It's no secret that K-pop has been able to make strides in the West due to the internet, thanks in part to YouTube. With the recent partnership with MBC, it's only appropriate that the video sharing site would create a concert for the millions who flock to watch the music videos and live performances. While simultaneously aired on South Korean television, the show was streaming through the "YouTube Presents" channel and at its peak had 115,000 viewers (during Girls' Generation performances). A venue filling 115,000 is nothing to gawk at, but when one considers 115,000 viewers watching worldwide from most likely the comfort of their own home, the number feels somewhat small. Especially considering that most of the online viewership doesn't really have a venue to watch their favorite Korean music stars on television daily, this streaming concert would be something they would be sure to watch live. It feels like fans were not able to fully commit to this concert.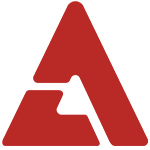 Also take a look at Rolling Stone's first foray trying to understand the K-pop movement with a list of ten acts most likely to break America. As the writer of the article who has read every comment on the page, I couldn't help but be overwhelmed by the amount of arguing between fans ripping each other apart between who should and shouldn't have been on the list. Rather than focus on the fact that Rolling Stone, a well-respected music source, was giving a nod towards K-pop, it seems some fans wanted to rather focus on bickering.

Still, if one wanted to look towards solid evidence that K-pop's presence is growing out West, they could look to TaeTiSeo's recent EP release. The sub-unit earned the highest Billboard 200 chart position for K-pop ever. As reported on allkpop, the group gave fans an incentive to buy their copies on iTunes and posting proof, promising possible prizes through a contest. With all the fans flocking to buy the EP that Saturday, it probably shouldn't have come as a surprise that the EP fell off the chart the following week. There was no promotion to further push it, so perhaps we should not be surprised. But if there was a proper full debut, would the efforts be exciting for just a few days and then fans move on to the next big thing?

For lack of a better word, K-pop is a very "instant" and "now" genre. While most Americans are used to long, drawn out campaigns for a single, premiering months before a full-length album, K-pop works very differently. Typically teaser photos will kick off a comeback and it's not long before we have the song and EP/album with one or two singles before things have wrapped. Maybe fans are simply acting in a similar fashion to the way the industry works? But to music fans who are used to the long album promotion cycles, there's some risk involved on such a fast moving environment.

I am an international pop music fan and find nothing more exciting when I see my favorite overseas artists breaking through America successfully. I'm currently over the moon that one of my favorite songs from the summer of 2011, Gotye and Kimbra's "Somebody That I Used To Know", is an unstoppable force in America now. Perhaps K-pop fans, you feel different, but should we not pull together positively so that our favorites have the opportunity to tour Asia and beyond? If K-pop as a genre can make further strides, if one succeeds, this means all acts will be in a better position to break other countries. When I look at other great Op-Ed pieces on the site, for example about the lack of Asian males in Hollywood, I think we all on some fundamental level, feel the same and ultimately have the same goals for this music we enjoy so much.



The longest running #1 hit in America this year was released in Australia last year.
Moving forward to today, June 2012, this month may go down as one of the most exciting in K-pop in recent memory. Comebacks from some of the top groups mixed with these recent strides in the West means more eyes than ever will be watching what South Korean artists are producing. Groups getting big shoutouts on these lists including
Wonder Girls
,
Big Bang
,
2NE1
,
AfterSchool
, and
Ailee
are all making their comebacks this month. Even a smaller group like
Dal Shabet
's comeback or Girls' Generations' new Japanese single
"Paparazzi"
will get more attention due to the exciting time in K-pop.
With the genre on a higher platform than ever, this month could be crucial to gaining new fans and supporters. Sharing music and performances that you enjoy and show the high quality of K-pop (regardless if you're a fan of that actual act) will only help further strides for K-pop in your country and make it more likely for you to see your favorites in concert or on your local iTunes. There's always going to be fights between fanbases of the artists, but it seems to make more sense that the pop fans of
Lady Gaga
,
Katy Perry
, and
Beyonce
fight each other when these artists have conquered almost every territory. K-pop artists always appear so civil and supportive of each other so why do the fans act differently with these infamous "fan wars"?
Perhaps there are deeper problems in the genre. As fans, we cannot deny feelings like certain groups were robbed of winning music programs. But is there also a reason to bicker over it? At allkpop, I see the readership as being in a very unique position to help break K-pop to Western countries, in particular America with the largest music business worldwide. I am inspired by the position allkpop finds itself in and am excited by the prospect of bringing some of my viewpoints on this platform.
What do you think? What were your thoughts on this past May for K-pop? Are there deeper problems than just fans arguing? Does K-pop even need to break into the West? Let's discuss (and hopefully be civil) in the comments.
About the author:
Jeff Benjamin is a Singer, Songwriter, DJ, Photographer and freelance writer who has written works for Billboard, Rolling Stone and now allkpop. Follow him on Twitter @Jeff__Benjamin