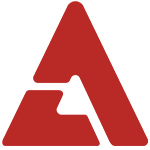 It's what fans have been waiting for: After School has just released the first image teaser for their now official comeback!

The photo above was released on the official Pledis Entertainment homepage, featuring the eight members in short black fringe outfits and matching heels. Glamorous and leggy, the ladies are looking hotter than ever for their return.

Following some recent member change-ups, this marks the public's first look at the group without Kahi, who will debut as a solo artist and graduated After School member in September, and the latest member and newest maknae, Gaeun.

Share what you think about this return in the comments section down below!