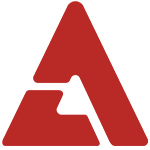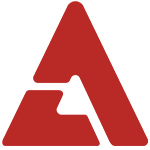 Since their debut, INFINITE has been one of K-Pop's most exciting and talented boy bands, wowing us with their synchronized stage moves and Sweetune-produced sound. But fame didn't come to them overnight. They spent more than a year releasing moderately-successful singles before breaking out with the beautiful "Be Mine" last July, and then they sealed the deal with their follow-up hit "Paradise". Now they're cementing their status as the hottest thing since spicy kimchi with what might just be their greatest song to date, "The Chaser".





I've sang the praises of K-Pop production team Sweetune many times before, and I'm not about to stop now. They're one of the best pop producers in the world, crafting mega-hits for the likes of INFINITE and KARA, on top of their more underrated --but just as flawless-- work with Rainbow, Nine Muses, f(x), and SPICA.  The best thing about Sweetune is that they don't recycle songs like some other producers do, and instead create music that's unique to the artist they're working with, with the same level of quality given to everyone, whether you're a superstar like KARA or still rising like Nine Muses.

Sweetune found their signature sound for INFINITE with "Be Mine", and now they've evolved it with "The Chaser". The production is pure '80s through-and-through: a synth-rock blitz of jagged electric guitar riffs and funky guitar chords. The flurry of electronic keys that whiz past and drop out on the opening verse is one of the best things I've heard all year, and would make the perfect soundtrack for any early '80s movie montage. The instrumental is very rich and one of the most frantic and intense that Sweetune has ever produced, with an anxious build-up on the verses and an explosive chorus that matches the dramatic exhilaration of a blockbuster car chase.

One of INFINITE's unique points is the way they approach rapping in their songs. Rather than just dropping a few bars on the bridge like most K-Pop groups, they litter multiple rap breaks through their songs and split them between members Hoya and Dongwoo. It sounds great, and adds a lot of variety to "The Chaser". One second someone is singing, the next second they're rapping, and the next they're all harmonizing together.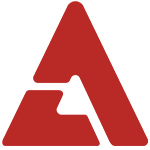 Lyrically, "The Chaser" is set up a lot like a similarly-themed sequel to "Be Mine". In "Be Mine", INFINITE professed their devotion to a crush and vowed to protect her and relieve all her worries. In "The Chaser", they've already got the girl but she's dumped them and split, leaving INFINITE to run after the dumb broad with more promises of love and protection. She doesn't seem interested, but they keep pursuing her at the risk of their own heart. It's total stalking, but who the hell wouldn't want to be hunted down by an obsessive INFINITE? It's the kind of thing that many fangirls (and some fanboys too, I'm sure) dream about.

The official music video for "The Chaser" is everything I want to see from an INFINITE MV: hardcore dancing. The boys' famous synchronized choreography is better than Janet Jackson at her peak, and it's like Christmas day every time they release a new single just to check out their latest moves. There's an intro and outro of L suffering a crazy car accident and some other scenes of the members chasing things, but it was the epic dancing and the members' charisma that caught my eye the most.

Competition has been heating up lately, but "The Chaser" is flawless enough for INFINITE to continue their rapid rise to the top-tiers of the boy band hierarchy. After all, it's only one of the best K-Pop songs of the entire year.



--



You can check out more music over at the author's website www.theprophetblog.net, or follow him on Twitter at @TheProphetBlog.